Jessica & Wesley Get Married!
Jessica & Wesley were married in December, one of my favorite months for weddings! I love WINTER weddings, especially around Christmas! The RED was gorgeous, especially Jessica's western boots!
Her flowers were an awesome choice for the style! The White Calla Lilies were so elegant against the girls' dresses, and the Red Roses were so rich and romantic against Jessica's dress.
~The dresses were beautiful~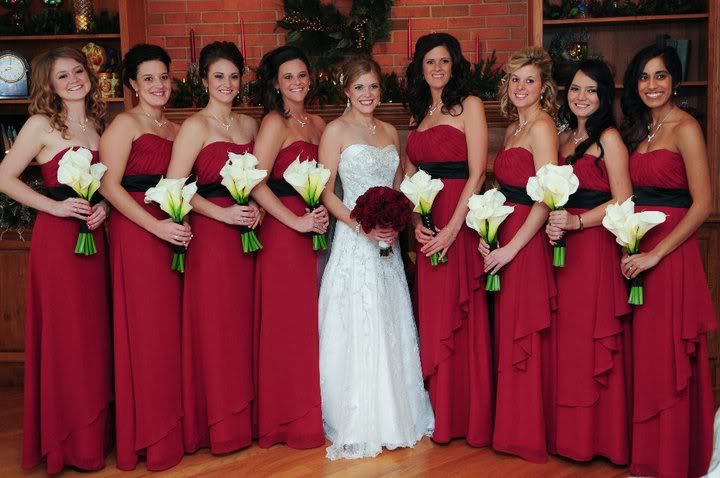 This is a gorgeous picture of Jessica!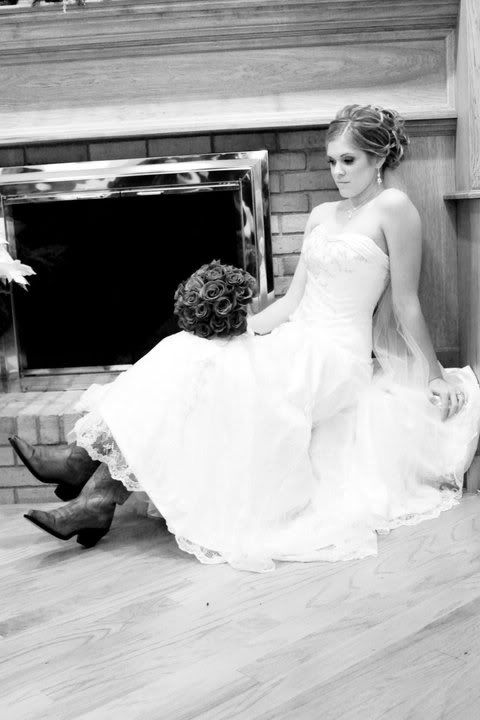 This is Jessica and her dad. The boutineers were mini calla lilies wrapped in cranberry.
~Gorgeous Sisters~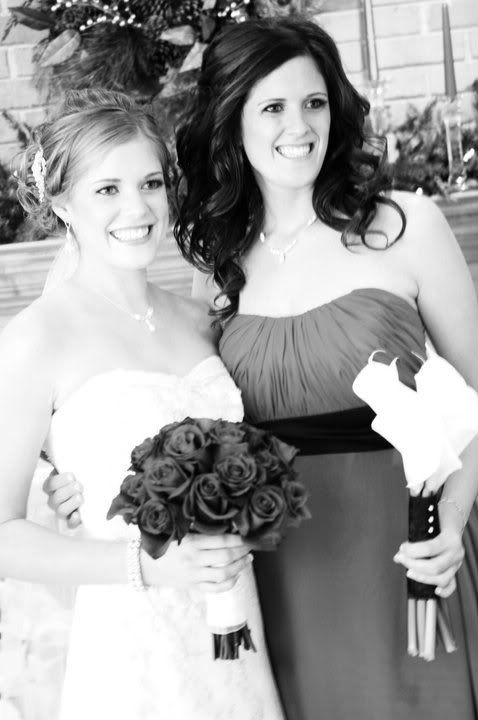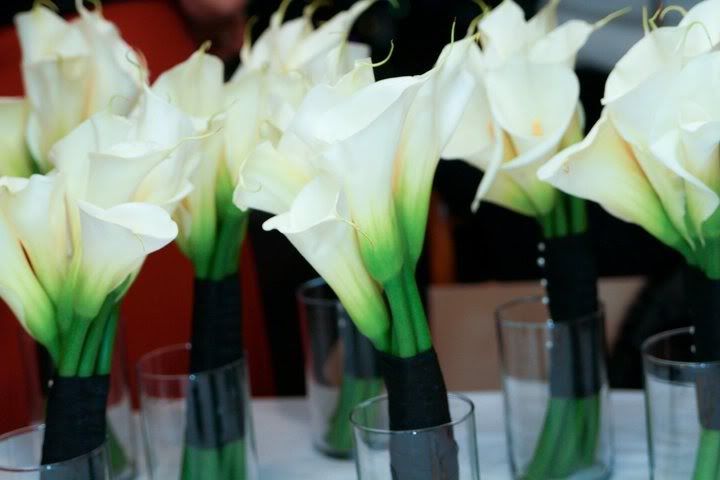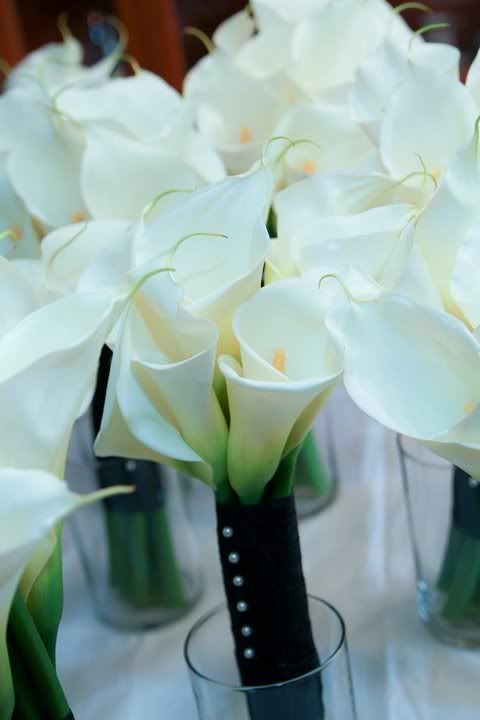 Callas are truly NATURAL BEAUTY! I love them!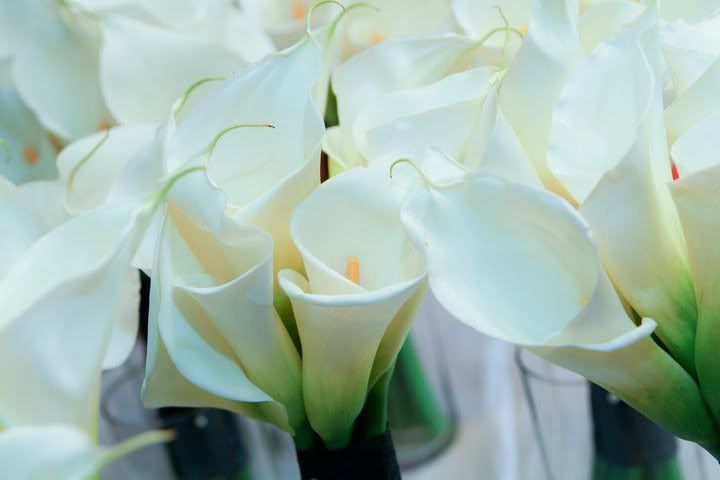 Love the bundled up warm photo!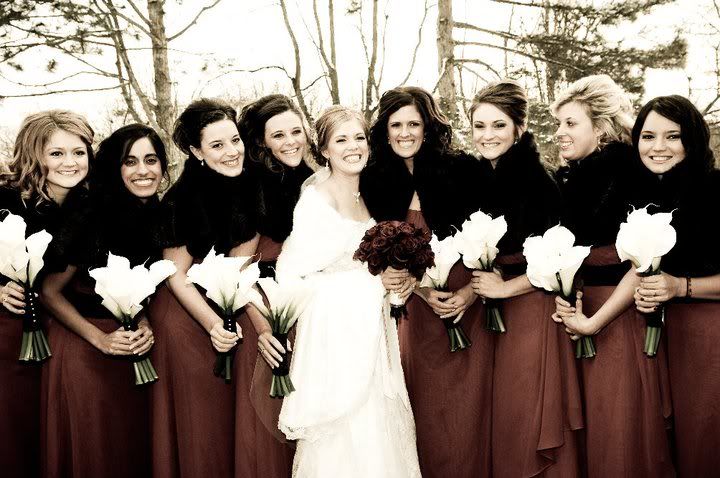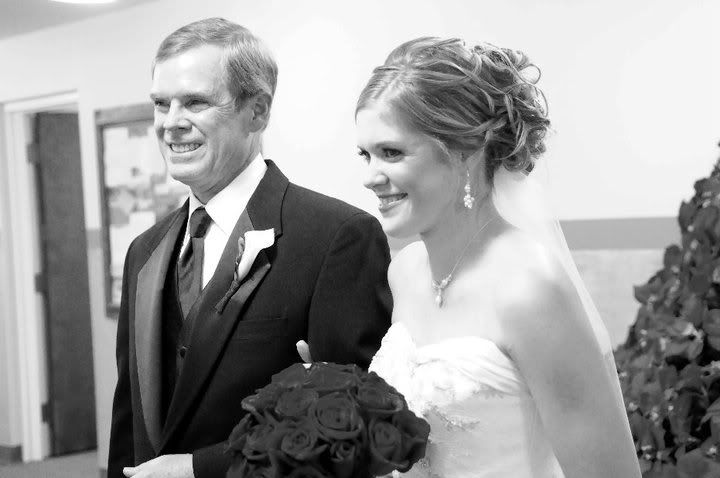 Their looks are so adorable!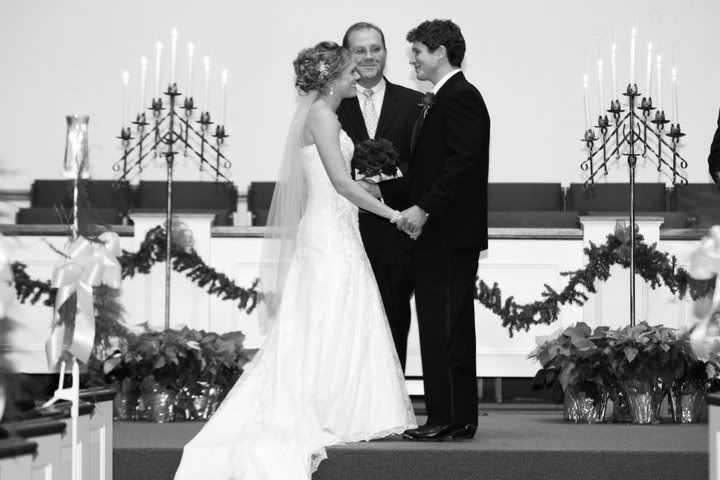 The Mr. & Mrs.!
Congratulations Jessica and Wesley! May your lives together be full of love, laughter, and so many blessings!