Katie & Ryan Get Married!
I am so excited to share with you these photos from Katie & Ryan's day!!! Katie is my second cousin! I adore her and her family very much!! I cant wait for you to see their cake~you will see why as you read along!!
The girls looked stunning in their "Pool" colored dresses!! They are accesorized with fuschia flowers that gave awesome color against their dresses!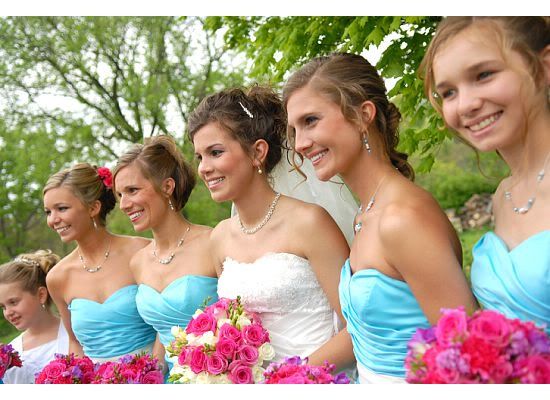 This is such an fun action photo :)!
I Love the attitudes!!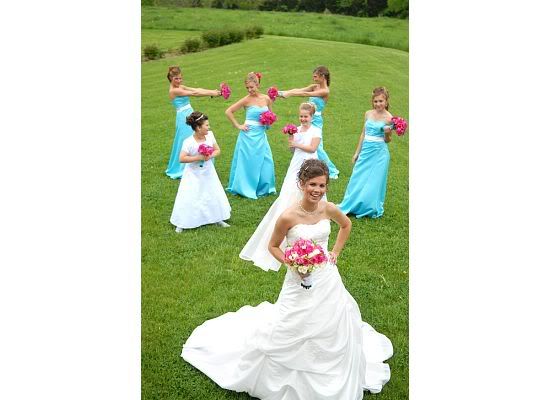 Katie's 2 sisters and Ryan's 2 sisters! Love the family fun!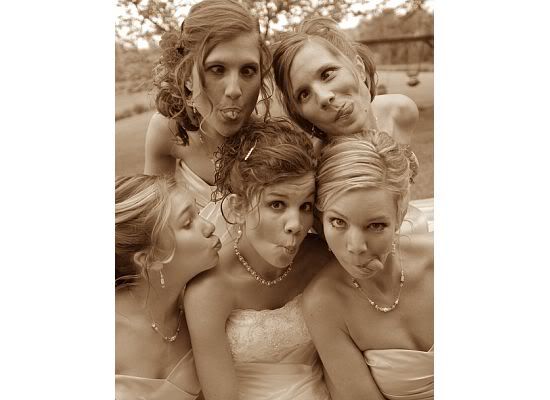 Katie's bouquet included Roses and Freesia! The White Freesia added a fresh look to the roses!
Here is beautiful Katie!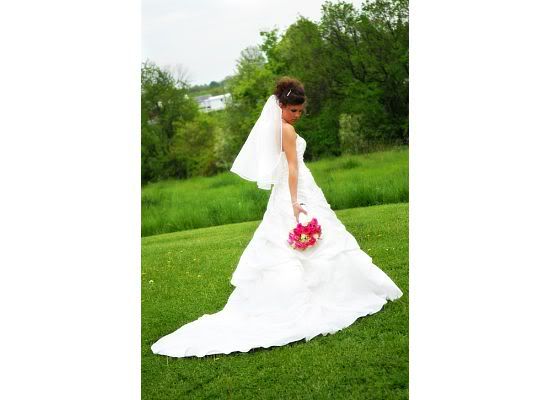 Ryan and the Guys!
........and they are married!!!!

The wedding ceremony was at St. Thomas in Fort Thomas, Ky. It is such a beautiful church!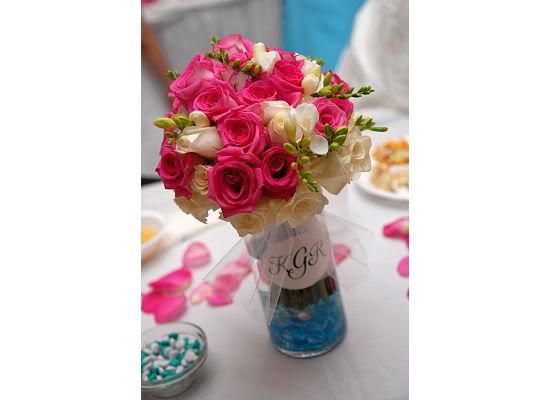 Brace yourselves for one of the coolest cakes ever!!! I wish you could see this thing in person! It was a "WOW" Moment!!!! Ryan, the Groom, works at A Spoon Fulla of Sugar!"
http://www.aspoonfullasugar.com/
So he was apart of this awesome awesome cake!!!!!!!!!!!!!!!!!
I was just amazed at how this is possible :)! How cool! The Groom's Cake to the side was adorable! It was a figure of Ryan "The Chef", designing a cake with Katie's photo on the top and some of their favorite things!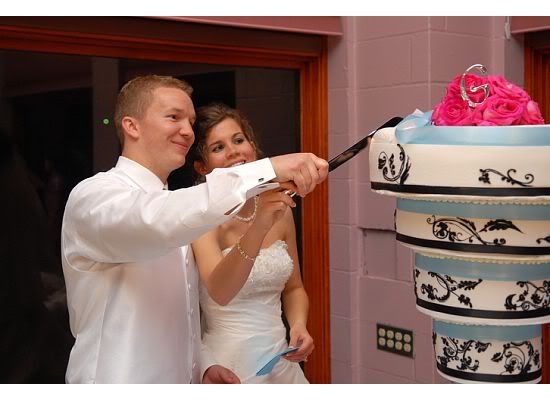 I love the detail and design!