Katie & Jeff Get Married!
You are about to be introduced to one of the most creative brides ever! Her talent and vision for her wedding should get an award! She did this all herself! She knew the fresh flowers that she wanted - the bridesmaids bouquets, bouts, and corsages; but this bride made her own bouquet!! It gave me chills when I walked in and saw it! She used antique broaches and pins and it was just dazzling! This post is to show off her and her hard work!
From the shoes to the candy bar you will see below, you will not believe it! Katie added these jewels to her own beautiful blue shoes! Sapphire blue shoes, what a delight!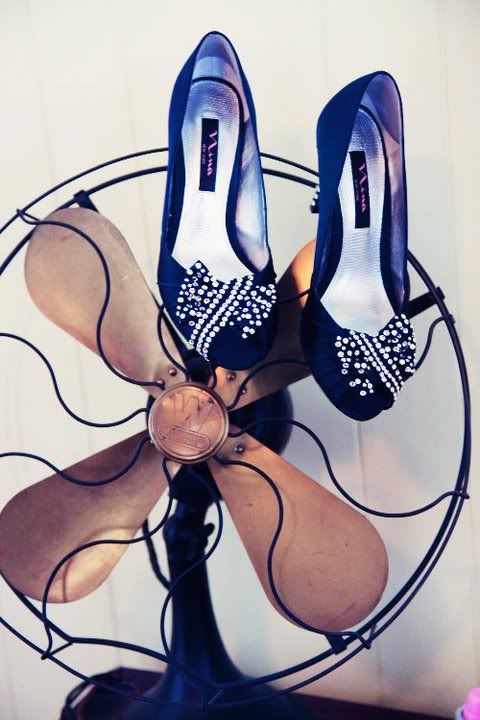 I have always been a lover of art and this is a work of art! A crystalized one at that!
Here is Katie, the designer and bride herself!
To describe Katie, I would say happiness and so cheerful! I cheered with Katie in high school and I feel blessed that I get to see relationships that I have built then, carry on to now as I watch so many beautiful women live their life and share their love! Her smile alone brightens you up, it is just beautiful! !
Their programs~how unique and adorable!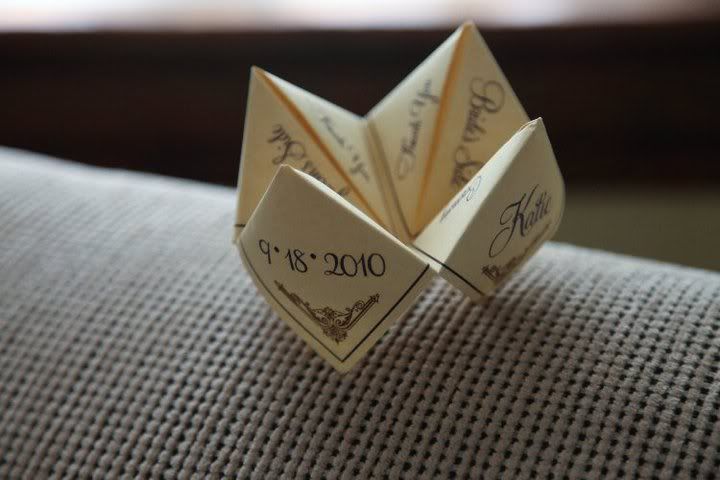 Jewelry, a girl's best friend!
TRUE LOVE!!!!
Katie & Jeff got married at the chapel in Spring Grove Cemetery in Cincinnati. What a beautiful chapel!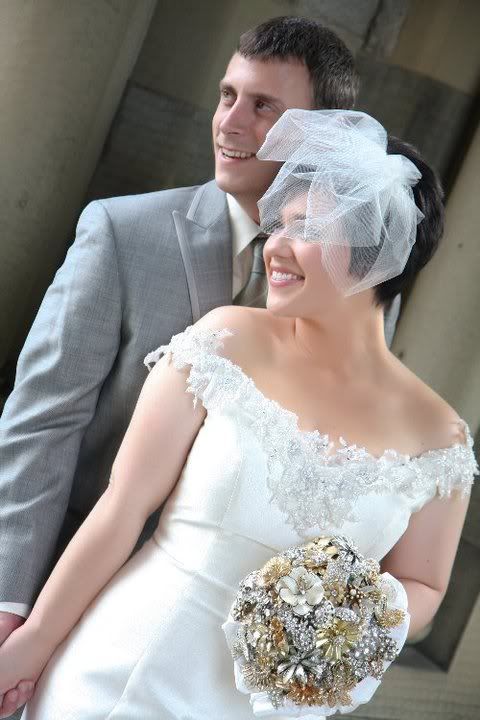 O Katie, this needs to be on the front of a magazine!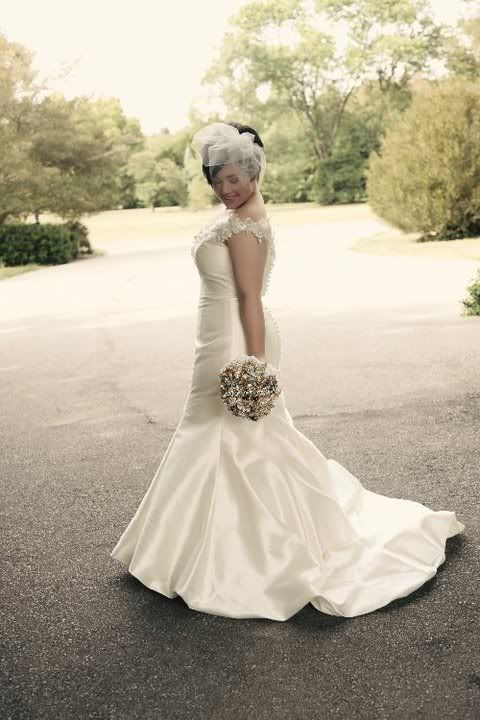 May I say her veil is just AWESOME!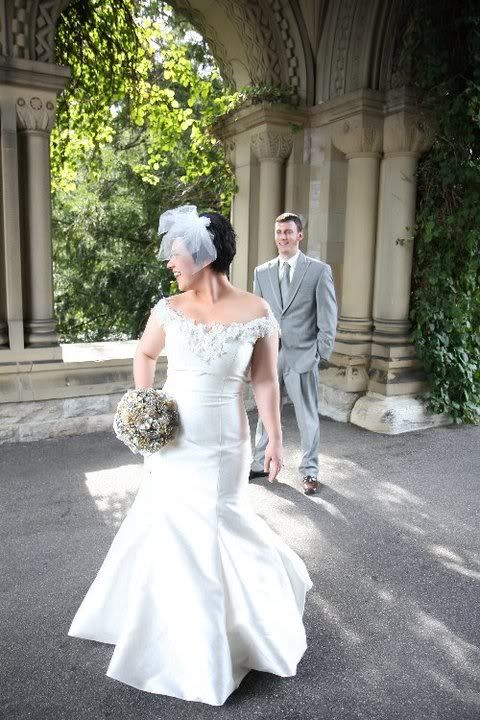 I loved the bouts that she chose! I had so much fun making these!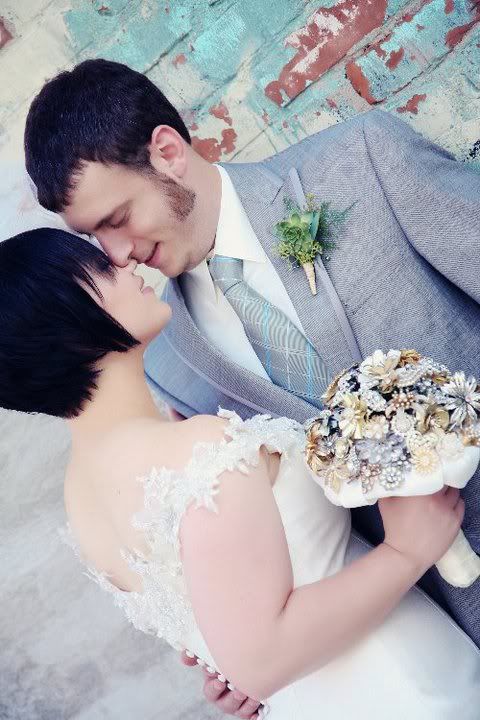 GORGEOUS Girls! They each had their individual blue dress and Katie chose the green hydrangea to add that freshness!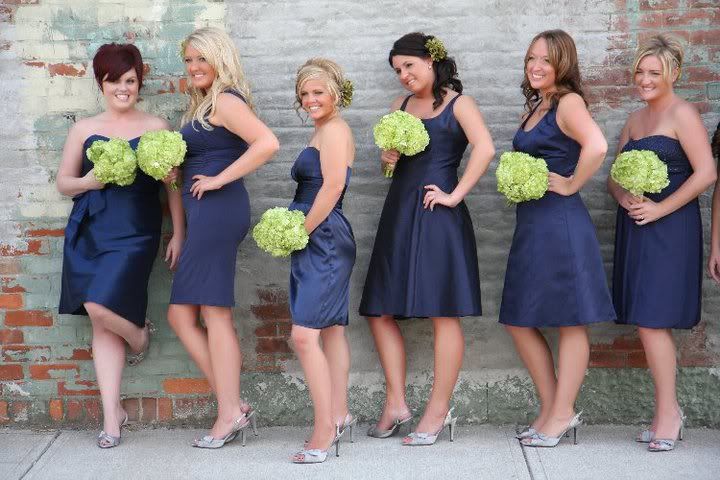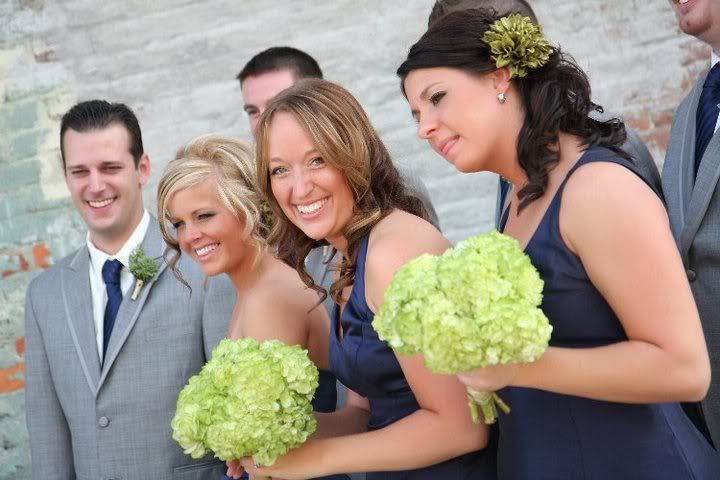 More magazine like shoots!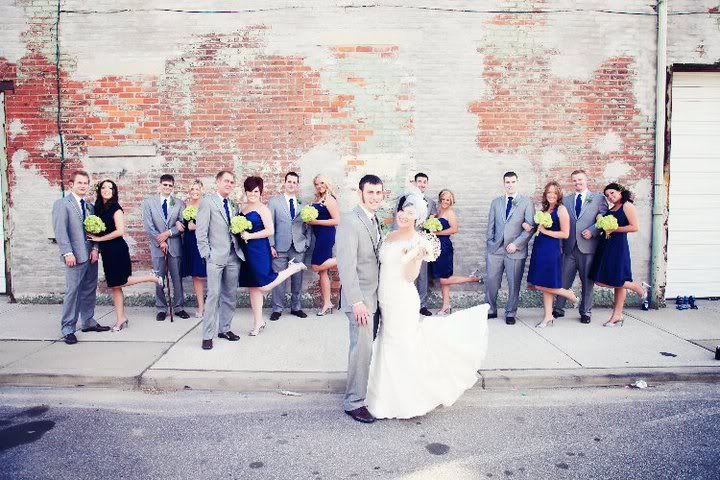 My favorite part of this photo is the foilage on the top of the photo! I am such a lover of the outdoor beauty!
Beautiful stain glass window!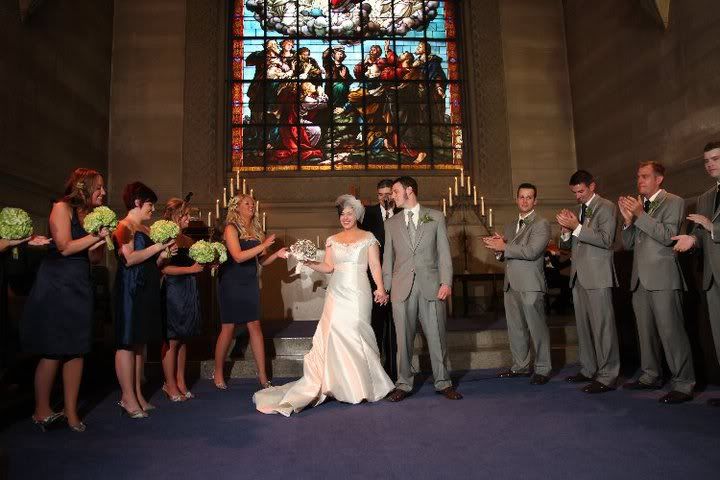 This photo made me think "Fairytale" and "Magical"! I love this!
Okay..........this is all of Katie and her husbands work! They rock! Check these details out!!!!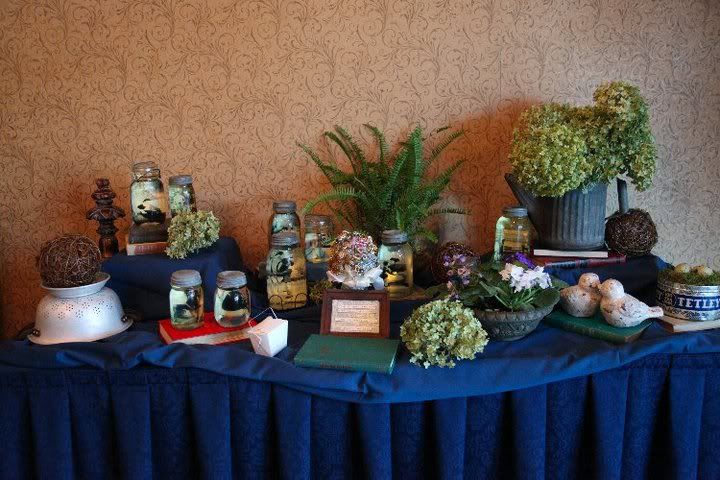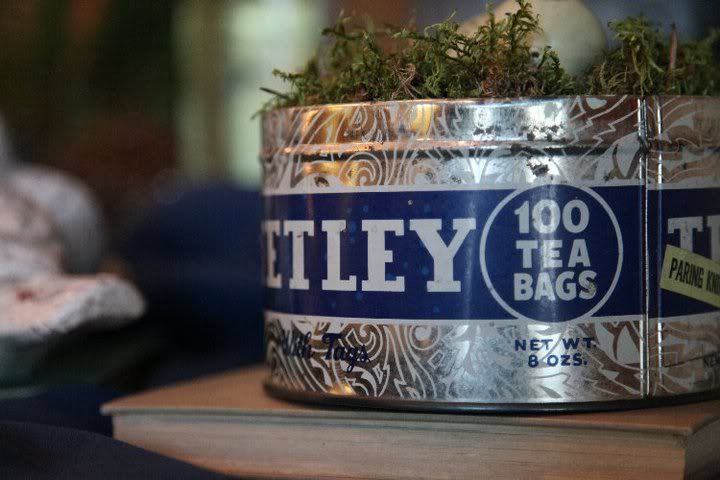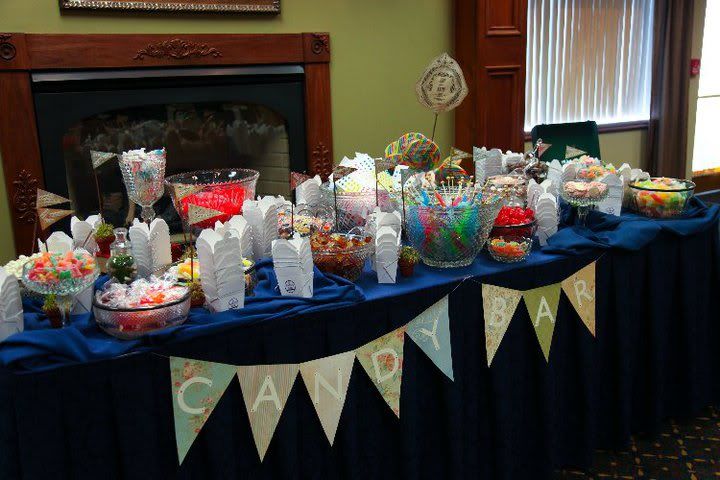 When I saw this photo, it made me light up! I LOVE ROCK CANDY!!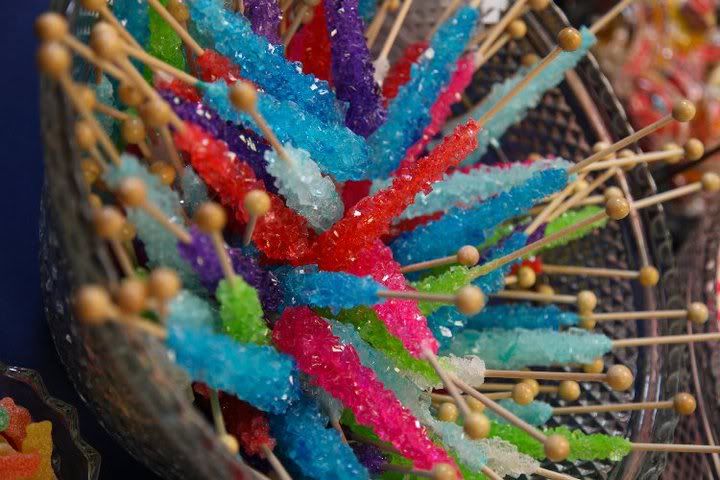 So vintage and romantic! Her and her husband created these!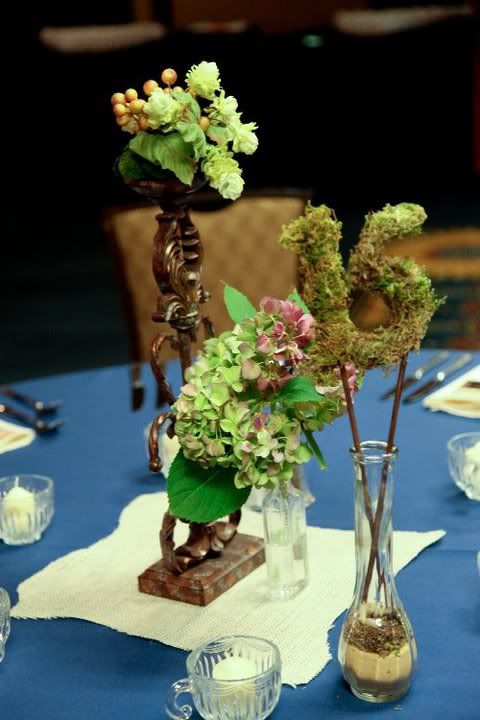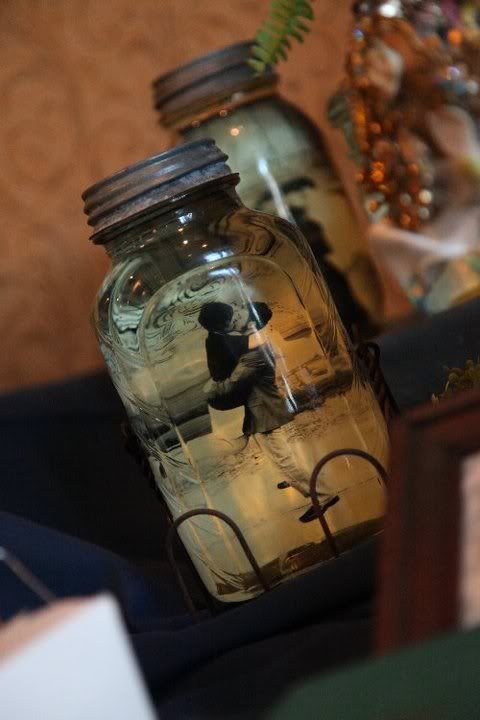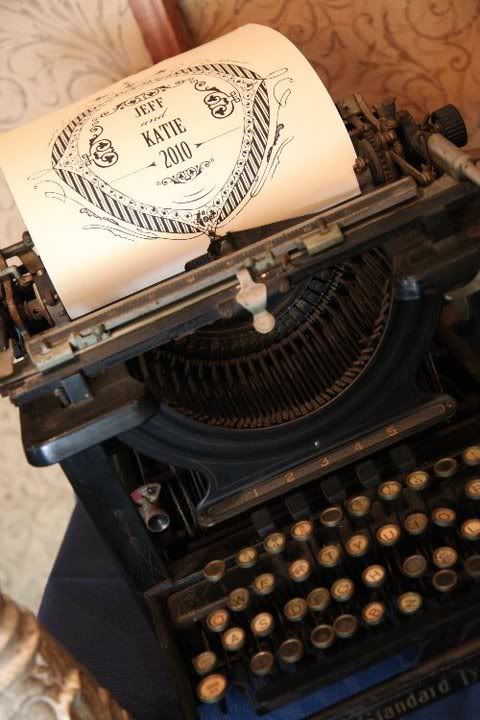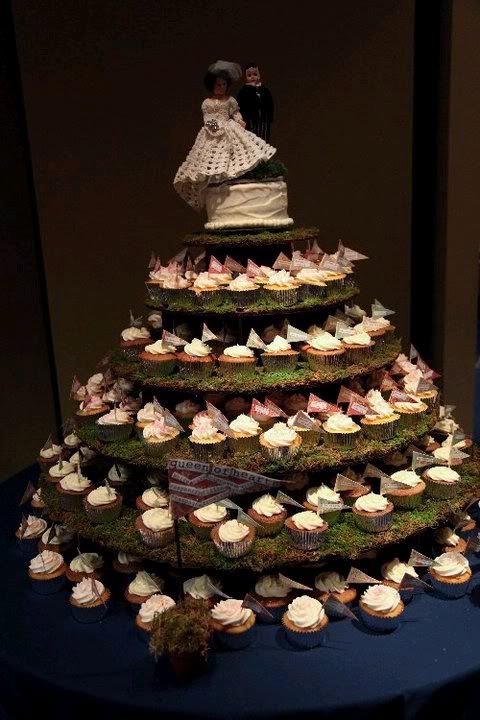 Katie & Jeff, I am so happy for you both! Enjoy married life and many years full of life, love, and happiness together! May God Bless you Both as you start your great journey hand in hand!